Our Professionals
As a boutique IP firm, we combine our legal and professional experience with the latest data about USPTO Examiners to strategically plan each step during patent prosecution. As professionals with technical backgrounds across the technical spectrum, we draft patents on just about every type of innovation under the sun. Our experienced trademark professionals handle everything from new trademark filings to litigation before the Trademark Trial and Appeal Board (TTAB) and appeals to the Federal Circuit Court of Appeals.
Partners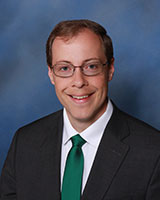 Adam Stephenson
Patent Attorney
Send Email
Biography
About Adam Stephenson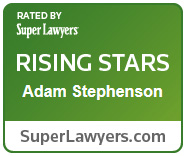 As founder and managing partner of the firm and a serial entrepreneur himself, Adam is no stranger to the challenges of starting new and innovative businesses—and the benefits of constantly innovating. An Arizona Super Lawyers' attorney (Thomson Reuters 2017–2020), Adam's journey from starting the firm in half of his son's bedroom to representing Fortune 25, Fortune 500, and other publicly traded companies has been a blessed one. Along the way, his experiences have ranged from successfully issuing a software patent in 11 months using Track 1 examination to obtaining final rejection of a publicly-traded conductive energy weapon company's patent via ex parte reexamination. Adam has written and been involved in the prosecution of hundreds of patents across the entire spectrum of technology.
Adam has the experience and intellect to practice in a wide variety of technical areas. At 19, he received his bachelor's degree in chemical engineering from Brigham Young University. Joining Intel in 2000, Adam spent six years in various semiconductor fabrication, package assembly, programming, and path-finding engineering roles. After receiving his master of science in engineering degree (ChE) from Arizona State University, he began work on his law degree at Phoenix School of Law (Arizona Summit School of Law). Just prior to law school, Adam became a registered professional engineer with proficiency in chemical engineering with the state of Arizona. Adam began his IP career as a registered patent agent and law clerk with Booth Udall, PLC (now Booth Udall Fuller PLLC) before starting the firm in 2010.
Adam's passion for patent data and analysis began in law school where he authored a law review article that collected and used patent prosecution data to predict the effects of proposed USPTO rules on patent prosecution in Semiconductor Class 438. As co-founder of Anticipat, Inc., Adam worked to develop analysis tools for his own and other patent practitioner's practices that permit decisions on patent applications to be data-informed using examiner data and ex parte appeals data rather than just coming "from the gut." Anticipat was acquired by LexisNexis IP in January of 2021 and its data and technology are now being included in its PatentAdvisor® product.
Adam has been an invited speaker in numerous venues and by organizations around the country. He was a panel speaker on obviousness at the 2018 AIPLA Annual Meeting and co-presented on ex parte appeals at the 56th Annual Conference on IP Law sponsored by the Center for American and International Law in Plano, Texas. In March 2019, he co-presented on IP legal ethics at the Arizona Bar's Intellectual Property Law Section annual CLE in the Garden meeting in Phoenix. After speaking on patent data in patent prosecution to the IP Section of the Dallas Bar in May 2019, he was asked to present various findings and proposals regarding the current status and use of ex parte appeals data to senior USPTO leadership in September of 2019. He spoke on legal technology innovation at the Utah State Bar's IP Summit in February of 2020 having previously moderated a panel at AIPLA's Spring 2020 meeting on AI technology for use in patent practice. He was also invited as a panelist on webinars on legal technology for practice innovation in patent practice by AIPLA's Practice Innovation Committee in 2020 and CLE for considerations for use of ex parte appeals for Strafford in 2021. Most recently, he was invited to be a panelist at the AIPLA 2021 Spring Meeting addressing ex parte appeals and was faculty for the class on ex parte appeals and petitions at the 2021 AIPLA Patent Prosecution Boot Camp. Previously, Adam taught patent law and drafting courses as an adjunct professor of law at Arizona Summit School of Law in 2011 and 2014.
Adam's personal interests are as varied as his professional experience. Co-inventor of U.S. Patent No. 7,312,152, "Lactate-containing corrosion inhibitor" for work done at Intel, Adam is also co-inventor on a number of related patents in various foreign countries, including Germany, Great Britain, Taiwan, the People's Republic of China, and South Korea. Adam is a co-inventor on a pending US patent on a device for reuse of HVAC system water condensate for watering plants. An Amateur Extra licensed Ham radio operator (call sign AG7UH), Adam enjoys 3D printing, building his own computers, genealogical research, and designing and building electronic devices from wirelessly powered lamps and drones to Cal Tech's Jet Propulsion Laboratory Open Source Mars Rover with his children. If he went back to school, Adam would get his PhD in statistics and become a statistician.
Close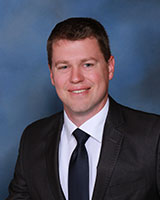 Kevin Hawkes
Patent Attorney
Send Email
Biography
About Kevin Hawkes
As a registered patent attorney, Kevin Hawke's innate ability to understand how things work and how to solve problems has proven critical in securing valuable intellectual property rights before the USPTO. A firm partner, Kevin has been involved in the successful prosecution of hundreds of patent applications across a wide range of technologies. A chemist prior to becoming a patent attorney, he has extensive experience working with anything from simple mechanical devices to complex computer network systems.
Kevin studied and reviewed thousands of decisions issued by the Patent Trial and Appeal Board (PTAB). This has provided Kevin with in-depth insight into examiner behavior and which arguments and strategies succeed in obtaining a patent. Such experience allows him to make better-informed decisions when prosecuting patent applications, which can translate into cost savings and better patents for his clients. Kevin has extensive experience in successfully handling appeals before the PTAB. 
In addition to patents, Kevin works extensively in trademark prosecution and enforcement-related matters. Kevin has been involved in the successful cancellation of trademark registrations as well as the defense of trademarks involved in cancellation proceedings before the TTAB. Kevin has also been involved in preparing and arguing trademark matters before the Federal Circuit Court of Appeals.
Prior to joining the firm, Kevin worked in-house with the intellectual property legal department of Fortune 500 semiconductor manufacturer, onsemi (formerly ON Semiconductor). While at onsemi, Kevin experienced first-hand how to strategically protect a multi-national company's intellectual property on a national and international scale leveraging the intellectual property for success. Kevin daily uses his experience to help other companies, whether publicly traded companies or start-ups, work to meet their goals and aspirations. 
Kevin is also a member of the Intellectual Property Owner's Association (IPO) and actively participates with other leading IP professionals across the country in IPO's U.S. Patent Office Practice Committee. 
Kevin has been named as a Rising Star by Southwest Super Lawyers (ThomsonReuters) each year since 2020.
When not working, you can usually find Kevin chasing any one of his four children or lost in the desert on his mountain bike.  
Kevin is licensed as an attorney in Arizona and Utah and is admitted to practice before the USPTO, in federal court in the District of Arizona, and at the Federal Circuit Court of Appeals.
Close
Professionals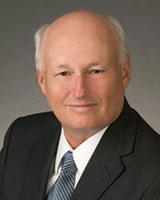 Bill Smith
Former Administrative Patent Judge
Biography
About Bill Smith
Bill's first career included serving over thirty years at the USPTO, the last nineteen of which were as an administrative patent judge at the now Patent Trial and Appeal Board ("PTAB"). While serving as an administrative patent judge, Bill was responsible for reaching final agency decisions in interferences and on ex parte appeals involving original and reissue applications and reexamination proceedings. The cases assigned to Bill involved diverse technologies including biotechnology, pharmaceuticals, diagnostics, and medical devices. While at the USPTO, Bill taught at the Patent Academy, developed and presented seminars on appeal practice, appeal conferences, and claim construction to patent managers and examiners.
In his practice, Bill assists clients with complex prosecution matters and consults as an expert in patent litigation on patentability, PTO practice and procedure, claim construction, and inequitable conduct issues as well as in AIA post-grant trials. Bill has also served as a special master for a district court for claim construction purposes and as a third party neutral in an interference proceeding. Bill is also experienced in consulting as an expert on issues in appeals before the U.S. Court of Appeals for the Federal Circuit.
Bill draws on his extensive knowledge of patent prosecution law, practice, and procedure to develop innovative plans for moving patent applications that are "stuck" in the USPTO forward in a positive direction. Bill makes appropriate use of examiner interviews, petitions, and appeals, as well as modern patent prosecution data analytics profiling the patent examiner and art unit in these efforts to help provide cost-effective counseling.
Bill frequently addresses bar and professional associations on appeals before the PTAB and other topics. Bill received a BChE degree from the Georgia Institute of Technology, a J.D from the University of Baltimore and was admitted to practice in Virginia (now on retired status). He is currently a patent agent before the United States Patent and Trademark Office and the U.S. Court of Appeals for the Federal Circuit.
Close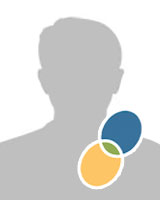 Pallavi Sharma
Patent Analyst
Send Email
Biography
About Pallavi Sharma
As a patent clerk, Pallavi Sharma assists in a variety of intellectual property matters, including patent prosecution and patent searching. 
Pallavi has extensive experience working with patents. Before joining the firm, Pallavi worked as a patent search analyst in various U.S. leading intellectual property services companies. Pallavi is a registered Indian patent agent and previously worked in one of the oldest law firms in India. As an Indian patent agent, she was involved in prosecuting both Indian and other international patent applications. 
Pallavi's background is in computer engineering. She has extensive experience in working with computer and software-based innovations in addition to other technical areas. 
When not working, Pallavi loves to paint and teach art lessons to children. She spends most of her weekends coloring and sketching.
Close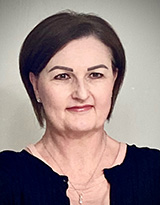 Dianne Amberson
Senior IP Paralegal
Send Email
Biography
About Dianne Amberson
Dianne was born and raised in Bournemouth, England, and spent three years living in Ludwigsburg, Germany. After moving permanently to the United States, Dianne began her career in intellectual property (IP) working in a boutique IP law firm in the Phoenix area. Over the next 21 years, Dianne expanded her knowledge and expertise in the intellectual property arena working with numerous domestic and foreign clients in many countries of the world, including China. Dianne is skilled in trademark prosecution, trademark infringement, patent prosecution, patent litigation, and foreign patent and trademark prosecution. Her passion and expertise lie in assisting clients from around the world with their global IP needs. When not at work, Dianne enjoys travel, martial arts, writing, and volunteering in the community, but her favorite activity is spending time with her family.
Close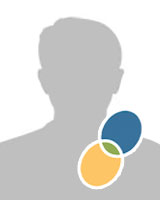 Faith Shelman
IP Paralegal
Send Email
Biography
About Faith Shelman
Faith is a sharp, young professional with a passion for intellectual property rights. She graduated from the University of Arizona in 2020, where she double majored in law and political science with an emphasis in public policy. After Faith's undergraduate career, she dove into the legal field as a criminal defense paralegal. In this role, Faith gained invaluable experience developing critical legal research, preparing for substantive case proceedings, supporting attorneys, and building and maintaining strong relationships with clients.
Faith's interest in intellectual property stems from a property and contracts course she took in college. Her fervor for the course pushed her to become a preceptor so she could dive into the material on a deeper level with the opportunity to assist professors as they taught the material to new students.
Faith combines her paralegal experience, her education, and our firm's access to the latest intellectual property intelligence to assist the attorneys in providing exceptional intellectual property services.
Close